BSB będą jutro w Nowym Jorku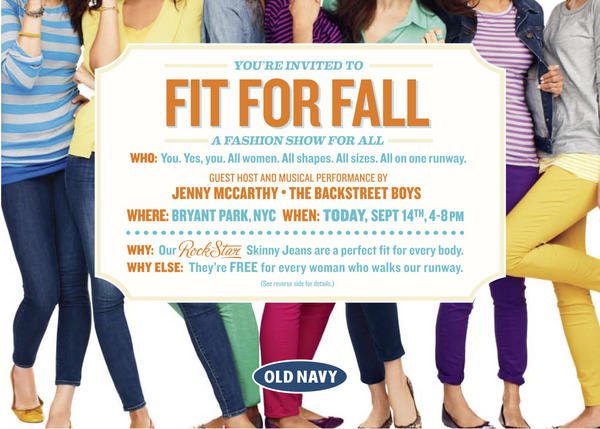 Jutro chłopcy wystąpią na pokazie mody firmy Old Navy w Nowym Jorku. Pokaz odbędzie się od godziny 16 do 20. W najnowszej reklamie dżinsów znajdzie się hit chłopców Everybody.
"Backstreet Boys są ikoną, zespołem ukochanym przez naszych klientów, i jest pewna magia, w jaki sposób ich trasa koncertowa po powrocie Kevina zbiegła się z naszą kampanią dżinsów Rockstar" powiedział DeMartini
Już nie mogę doczekać się nowych filmików i zdjęć z chłopcami:)
Tomorrow the boys will perform on a fashion show of Old Navy in New York. Show will be held from 4 p.m. to 8 p.m.. The latest advertising jeans, will be the song Everybody.
"The Backstreet Boys are an iconic band beloved by our customers, and there's a certain magic to how their reunion tour coincided with our campaign for the Rockstar jeans," DeMartini said.
I can not wait for the new videos and photos with the boys :)